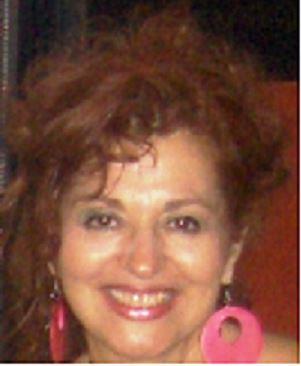 After getting my Ph.D. at the University of Minnesota, I worked overseas with Citibank, Life/DowChemical and consulted and taught at various universities and business training centers. After my two children were born, I had a very beautiful and life changing encounter with Jesus, when with all my degrees and knowledge I found myself divorced and without work back in Minnesota. The next day after Jesus came to my heart, my five year old son drew a picture of me with a heart that covered my whole chest and he said he had seen a light go out of the sky and into my heart. Shortly after I saw a scripture that said,"I will take away your heart of stone and give you a heart of flesh."
I call this the Divine Exchange. My life improved, God brought to me wonderful people, Christians and non-Christians, who supported me. Shortly after I began to teach at the U. of Minnesota and then at the U. of Houston, at Texas A&M, Central Michigan University and then UNILID for Campus Crusade for Christ.
Some years later, while teaching at Texas A&M, I read a book where Marie Margarite of Alacoque, a French nun, sees Jesus in a vision and he asks her to give Him her heart and that He would give her His heart. Yes,here again, I saw the Divine Exchange. His Life for my Life, His heart for my heart and a better life as a consequence.
My Life
Friends describe me

as fun, serious, friendly, helpful.

Hobbies

Talking with Jesus, reading, friends, Facebook, swimming.

Fantasy dinner guests

Jesus, my mom, dad, Ernest and Nancy Bormann.

In college I drove

A Jeep CJ7

Worst school subject

Astronomy

College for undergrad degree

University of Minnesota ~ Twin Cities

Favorite books

Pride and Prejudice, Thief, Rebel, David Copperfield.

Favorite coffee

Chocolate, I don't like coffee

Nobody knows I

think spiders are beautiful, but dangerous.

If I were not a professor, I would

a librarian, oh, that I was, hmm...businesswoman, oh wait, I am, hmm, yes, a counselor to the hurt and offended.

Latest accomplishment

Getting my work ready to teach in the summer

Current research

Interpersonal and intra-personal communication difficulties product of psychological or sexual abuse/harassment.
Quote

The life that I live in the body, I live by the faith of the Son of God, who loved me and gave himself for me.

Saul of Tarsus (in Galatians 2:20b)
<! --/.prof-profile -->
<! -- /.vitals -->