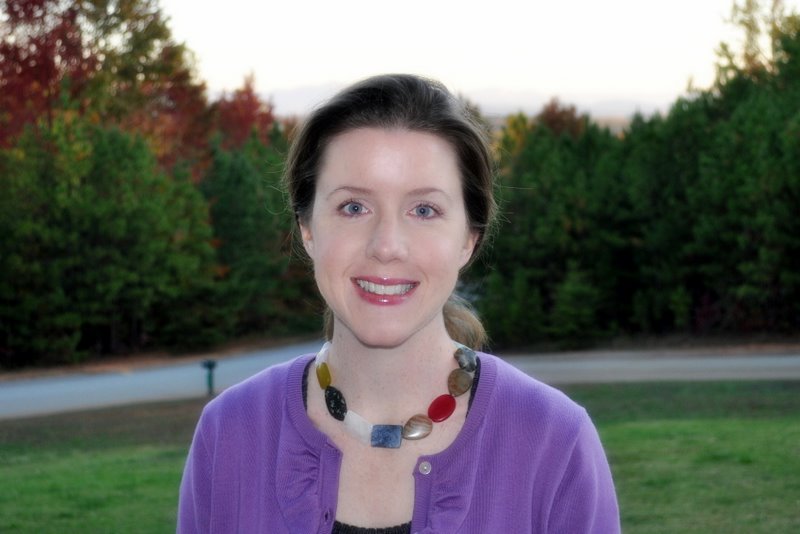 If someone had asked me in college about the meaning of life-why we are here-I would have given a thoughtful but inadequate answer when it's actually quite simple. We are here to glorify God. One of my favorite quotes is from John Newton: "If two angels were to receive at the same moment a commission from God, one to go down and rule earth's grandest empire, the other to go and sweep the streets of its meanest village, it would be a matter of entire indifference to each which service fell to his lot, the post of ruler or the post of scavenger; for the joy of the angels lies only in obedience to God's will, and with equal joy they would lift a Lazarus in his rags to Abraham's bosom, or be a chariot of fire to carry an Elijah home." Some nights I have no answer when I ask, "What have I done for you today, Lord?" But it is my desire to bring honor to my Savior every day, even in the mundane. Teaching is a powerful way to serve. It's not the grammar lessons that are so memorable but the lives that touch mine along the way. It's the "invisible" girl who is astounded that her new haircut was noticed. It's the weariness on countless faces who walk through grief of one kind or another. It's the invincible athlete, teary-eyed and unguarded in my office, praying for his grandfather's life. Boy, do I love my students. Sometimes I can't believe God has allowed me to serve in this way. There is a joy in the everyday routine that can only come from Him. When glorifying God is our goal, we can't lose. It becomes an adventure. A challenge. Its own reward.
My Life
My hobbies
cooking, home improvement, gardening, hiking, sewing...anything that involves a
Best advice I ever received
Spend your time on what's eternal.
My worst subject in school
was most definitely math.
If I weren't a professor, I would
still be teaching. It's in my blood.
Favorite books
The Bible, Mere Christianity, Battlefield of the Mind, Beautiful in God's Eyes
Favorite coffee
that first cup before sunrise
My latest accomplishment
I completed a series of cake decorating courses...an exercise in stress management for a perfectionist like me but still unbelievably fun.