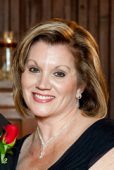 Nursing is a calling, a ministry serving others at the very core. I was called to nursing after the full-term stillbirth of my second son, Christopher. I had studied accounting in college for a year because I was good at math and enjoyed working with numbers. I never experienced true passion for that profession. I allowed the deep tragedy of the death of my second child to blossom a passion to care for women and their families, who like me, would go home from the maternity ward with empty arms. I delivered in a time when the mother was rushed off of the maternity unit to another floor. The staff thought they were helping. I became a labor and delivery nurse. I am proud of developing perinatal bereavement programs for maternity staff to give them the skills needed to care for bereaved parents. In life there will be trials, sufferings, disappointments but use it to grow and find Christ who will comfort and guide your next step.
My Life
Favorite Quote
1 Peter 1:6-7New International Version (NIV)
6 In all this you greatly rejoice, though now for a little while you may have had to suffer grief in all kinds of trials. 7 These have come so that the proven genuineness of your faith—of greater worth than gold, which perishes even though refined by fire—may result in praise, glory and honor when Jesus Christ is revealed.
Friends describe me
as outgoing, funny, driven, compassionate and encourager
My hobbies
Riding on my husband's Harley Davidson as a rider, not the driver, traveling to small towns all around NC, TN, and VA.
Fantasy dinner guests
Dinner with the President, First Lady and the Cabinet of the USA
Best advice I ever received
When you experience defeat use it as an opportunity to grow. Replenish your spirit, utilize your new knowledge and with faith get back up and see what God will do.
My undergrad alma mater
Winston Salem State Univeristy
My worst subject in school
If I weren't a professor, I would
continue my passion for women's health utilizing my advanced practice nursing degree as I am a board certified women's health nurse practitioner
Favorite coffee
Vanilla sugar-free, decaf Latte
Nobody knows I
was the 1980 TN state championship soccer team member
Current Research
Improved access to 3D mammography for women