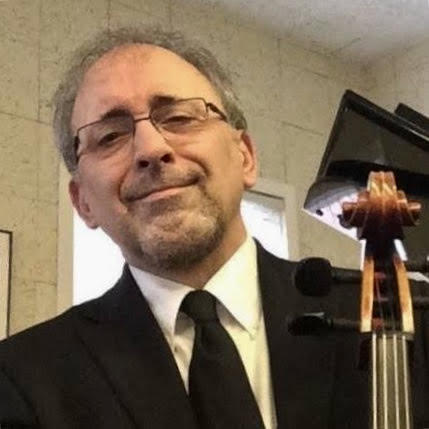 I play the cello. Music is my life and it has taken me around the world. There have been some surprises along the way - like the weekend I became a Christian in a South American jungle. It began when Chester Bitterman, a linguist with Wycliffe Bible Translators, was kidnapped and murdered in Bogotá, Colombia, March 1981, by the M19, a Marxist Revolutionary group. I was studying at Temple University. The story caught my attention and I followed it daily. In May, I happened to secure a position in the National Symphony of Colombia in Bogotá, my first full-time music job. Exciting! As I flew to Colombia, though, I thought of Bitterman. The job was great, I loved Bogotá. Then in October a colleague asked me to do a concert with him at Lomalinda, the Wycliffe mission base in the Colombian rain forest. Well, I wanted nothing to do with Christians, in fact, I despised them, but I couldn't resist the opportunity to see the jungle. We left Bogotá in an old DC3 and two hours later landed on the grasy airstrip at Lomalinda. It was hot! A young man pulled up on a motorcycle to take me to the guesthouse. Off we went, my cello precariously balanced between us! Then, he took me on a tour. For some reason I'll never know, he drove from the guesthouse straight to the cemetery and stopped directly in front of an unmarked grave. "This is Chester Bitterman," he said. "What! The guy murdered by Marxists guerrillas?" I asked. "Yes," he answered. My world stopped. I couldn't believe I was standing at the grave of the man whose tragic story I had followed for weeks in Philadelphia. I had no idea Bitterman was part of this organization. Tears came to my eyes. What is happening? Who are these people? What are they doing here? Well, God had my attention! During the next few days I spoke to many Wycliffe missionaries about their work. They were so kind. I saw a community of people filled with peace and working with fearless dedication in a dangerous environment. No one spoke to me directly about Christianity. But soon I wanted what those people had and I knew it was what I had been looking for all my life. Somehow during that visit I became a Christian – I believed, and I couldn't believe it! Now with a deep since of truth, purpose, and freedom I got back on that old plane a new person and I have never been the same since. My roommate in Bogotá became a Christian shortly after I did, then his girlfriend became a Christian. They got married and are now linguists with Wycliffe working with the Tado people of Colombia, South America.
My Life
Favorite Quote
"Our greatest freedom is the freedom to choose our attitude." ― Viktor E. Frankl (1905-1997)
My hobbies
Russian history, literature, art & music. Hiking.
Fantasy dinner guests
Ludwig van Beethoven and Tsar Nicholas II
Best advice I ever received
Don't give up. Never quit!
If I weren't a professor, I would
I would be what I was before being a professor — a full-time symphony cellist.
Favorite books
Dostoevsky "Crime and Punishment", Tolstoy "War and Peace", Massie "Peter the Great", Wilson "Shostakovich. A Life Remembered"..
Favorite city
Bogotá, Colombia; St. Petersburg, Russia
My latest accomplishment
Conducted South Carolina Region 1 Orchestra - that was fun.
Current Research
Preparing complete performance of the Vivaldi "Four Seasons" with the PC Chamber Orchestra next year.