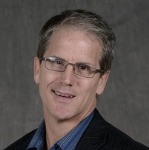 Testimony I will arrive at Heaven's Gate weary, wounded and having failed my ultimate mission to become like Christ. Yet I will be overwhelmed and overjoyed and fully accepted as a child of God. That is the miracle of the cross and a truth I hold dear. There is an old spiritual that says "I'm not what I ought to be, but I ain't what I used to be!" and that is a central theme in my testimony. My childhood was impacted by divorce and alcoholism. My father (who eventually came to Christ) was largely absent from my life except for 1-2 visits a year. My mother worked hard as a factory worker. She eventually found Christ while in recovery in AA. She began going to church and dragged me along. I was angry and ill tempered. But found that there were some father figures to be found and that kept me there. We were poor—living in a mobile home park outside of a small blue collar town near the factory where my mom worked. The only summer camp we could afford was the church camp since they would let me go free. It was a chance to get away so I took it. It was there I accepted Jesus. There was something about the peace and humor of the counselors. Bob, who also led worship at our home church, became a key mentor in my life as I opened scriptures and started my journey. In high school my best friend was a preacher's son and we ended up canoeing the Missouri River for five weeks after high school. It gave me a lot of time to think! This was a bit of a crazy excursion and long before the internet and cell phones. So it was "Good bye Mom, I'll send a postcard" and off we went. John and I enjoyed a tearful communion at a Methodist church (his denomination). The pastor was overjoyed to administer it as the Methodist and Episcopal churches had just formally recognized one another and so he was sure he was one of the first to officially share communion with an Episcopal. He and his wife restored not only our bodies but our spirits with laundry, decent food and their Christ-like compassion. It was on this trip that the "journey" metaphor for our walk with Christ truly took hold. My adult journey has been full of seasons of flow and seasons of drought. I have never felt more accepted--and never been more hurt--by Christians. Such is the challenge of an imperfect community serving a perfect God. The Bible has a central theme of forgiveness for a reason! We all must pursue becoming more like Christ not simply in terms of personal purity but in terms of restored relationship. Personal purity alone is the path of the Pharisee. Jesus came to restore relationships. That can be harder than simply working on "no swearing, no porn, no ___" checklists. I am still in progress. I have moments where I am confident my motives and my actions please God and moments when I continue to screw up: I too have been the source of comfort and the source of pain for loved ones in my life. What I love about Christ and Christianity is the unfolding nature of the walk of faith. We become our best by seeking to be least. We grow closer to God by sharing our worst stuff with Him. The paradoxes of faith are fascinating and draw me in. "How can this be?!!?" And yet it is.
My Life
Favorite Quote
Too many to choose just one. But, since I hate blank boxes: "There are two ways to slice easily through life; to believe everything or to doubt everything. Both ways save us from thinking." Alfred Korzybski
Friends describe me
Intense, witty, pragmatic, soulful.
My hobbies
I love basketball but my days on the court are numbered. I also enjoy music and I'm in a cover band with some great colleagues at work. We're called The Schoolboys because we're all faculty at UNCW. I also enjoy archery, darts, bocce and pretty much anything that allows some fun "smack talk" between competitors.
Fantasy dinner guests
First, my criteria: faith, humor, appreciation for good food and some wine. With that in mind: Certainly C.S. Lewis since he had humor and an appreciation of the sensuousness of this life even while wrestling with the lofty theological insights he is famous for. Ashley Judd since she's got a tremendous story of overcoming and seems so full of humor and life despite the challenges. She also seems smart. Robert Duvall and Stephen Colbert and, if I'm going to have my friend Bill join us then I'll ask Bono to come too.
Best advice I ever received
For college; treat it like a 40 hour work week and get stuff done between classes. Don't go back to your dorm room until you're done with the day. For life: God is a God of process. Trust His work in you and in others.
My undergrad alma mater
UNCW. I actually now am department chair for some faculty that I took classes from!
My worst subject in school
Math and Foreign Language. If it had not been for the Pink Panther movies, I'm not sure I would have passed French.
In college I drove
Bike. Sold my 500 dollar car to a junk dealer to help pay for school.
If I weren't a professor, I would
Realistic: likely teaching in some other capacity such as training or sales. Less realistic: bamboo farmer or forester. I really think bamboo is cool and if I could make a living growing a renewable crop like that, that would be cool. I'd like to have a gift shop of bamboo products and a nice set of nature paths and then a large grove of sustainable bamboo. Yeah, kind of weird.
Favorite books
How the Way We Talk Can Change the Way We Work. Velvet Elvis: Repainting the Christian Faith. Blink.
Favorite movies
Hard. I generally don't like to watch movies more than once. But The Princess Bride is up there.
Favorite city
Have not traveled much. But "bucket list" cities include Portland, Sydney and any small town in Italy or Spain that is part of the "slow movement."
Favorite coffee
Dark roast leave room for cream and sugar!
Nobody knows I
I almost suffered a major injury when I finally got my boomerang to come back to me in middle school. I threw it into the sun and couldn't see it until it was inches from my face.
My latest accomplishment
I recently made a nice backdrop for my dart board out over 1,000 wine corks (not all mine!). Looks cool and it's a conversation piece in the garage.
Current Research
I do a wide range of topics. Latest is a co-authored book chapter with a colleague from Eastern University on how their campus is communicating about sexuality in light of changes to Federal laws and gay marriage. Also writing about narrative theory and have a theoretical piece on the rhetorical analysis of popular culture. I write a lot on the intersection of popular culture and values, faith, etc. I am very proud of a piece authored with a colleague of mine on the "War on Christmas" and how we as people of faith should actually desire that "Merry Christmas" not be misused by the commercials sphere to sell toys and electronics.