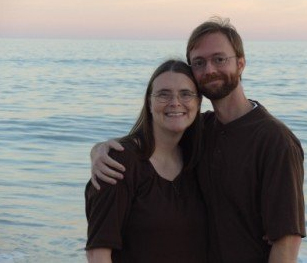 My Life
Friends describe me
that guy that fixes their computer.
My hobbies
College football, technology, cooking
Fantasy dinner guests
Jesus, St. Peter, Flannery O'Connor, and Bear Bryant
Best advice I ever received
Look both ways before crossing the street; what a lifesaver.
My undergrad alma mater
The University of Alabama-BA in psychology
My worst subject in school
Chemistry and history (although I think a good teacher could have helped)
In college I drove
1973 Oldsmobile Omega (about seven shades of red)
If I weren't a professor, I would
be a pastor. Why? What'd you hear about me not being a professor anymore??
Favorite books
The Complete Works of Flannery O'Conner, Lord of the Rings, APA Publication Manual (just kidding)
Favorite movies
The Godfather, just about anything by the Coen brothers, P.T. Anderson, and early Wes Anderson
Favorite coffee
Guatemalan Antiqua and Costa Rican Peaberry
Nobody knows I
have my best thoughts standing in the shower trying to wake-up.
My latest accomplishment
Emptying my inbox (yah!).